IndigE-girl Comedy is a series of workshops held nationally across Turtle Island to support the development of female and LGBTQA2S people in comedy. Safe spaces workshops for Indigenous women focusing on building skills in comedy.
Four showcases will be held in Toronto, Winnipeg, Saskatoon & Vancouver in 2022.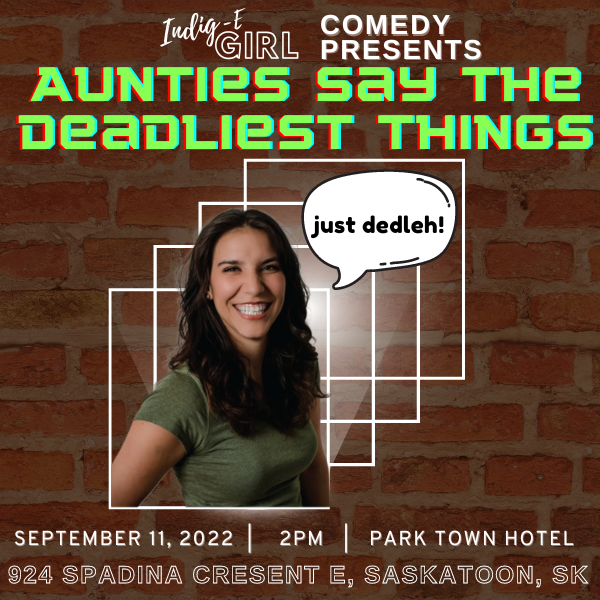 Saskatoon
Aunties Say The Deadliest Things
Showcasing:
Host: Dakota Ray Hebert
Performances by:
Annie Brass, Brianna Gardipy,
Cheyenna Sapp, Crystal LaPlante,
Ezra Forest, & Tenille Campbell.
Drag performance by:
Chelazon Leroux


Winnipeg
Come 'N' Get Your Auntie
Showcasing:
Host: Issa Kixen
Performances by:
Skinny Kookoo, Sherry McKay,
Jo MacDonald, Shelby Tobacco
& Heather Bjorklund.
Mentors:
Martha Chavez, Zabrina Douglas &
Danielle Kayahara